Publications
Linked below are selected publications by Dr. John Kasarda addressing the basics of airport city and aerotropolis planning and development as well as articles on his work and that of Aerotropolis Business Concepts LLC. A more comprehensive set of publications can be found at www.aerotropolis.com.
---
"One of the ten ideas that will change the world"
Time Magazine, 2011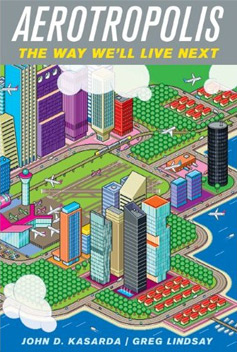 "For many businesses and business people, time is not just cost; it is currency, as well."
John D. Kasarda
(supply chain concentration + advanced business services) X air connectivity = urban economic power
John D. Kasarda
"China and the Middle East have embraced the aerotropolis model to create new urban power centers that are challenging the likes of Frankfurt, London, New York, and Tokyo in capturing 21st century global business."
John D. Kasarda